ONTARIO: The Ultimate Jazz Festival Featuring SLAVE, RICK JAMES STONE CITY BAND and the MARY JANE GIRLS
The Ultimate Jazz Festival Featuring SLAVE, RICK JAMES STONE CITY BAND
and the MARY JANE GIRLS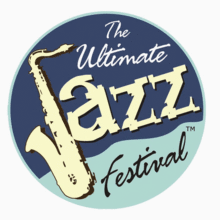 Ontario, Ca – The 4th Annual Ultimate Jazz Festival (UJF), www.theultimatejazzfestival.com returns to Ontario, Ca. with more groups, vendors, affiliates and partners! Scheduled Saturday and Sunday, August 4 and 5, 2012, Guasti Regional Park in Ontario, Calif. (800 N. Archibald Avenue, Ontario,) will transform into a musical fusion of Jazz , R&B, Latin, Soul and Funk sounds; fused by the aroma of food, great jazz enthusiasts and great sunshine ..all with the emphasis of COMMUNITY!
Sponsored by the County of San Bernardino, UJF embraces community and reaching the grassroots of the surrounding counties of the Inland Empire. Thus, UJF has partnered with various nonprofit organizations and the political arena to bring what will be deemed as a true San Bernardino County Festival.
NEW:
Affiliate Partners Program: Nonprofits have an opportunity to participate with the festival by selling tickets through their networks. Each participant receives a donation of each ticket sold to their nonprofit as a fundraiser. Participants for the 2012 year:
~Young Visionaries under the direction of Terrance Stone http://yvyla-ie.org/
~Southern California Black Chamber of Commerce under the direction of Rich Wallace http://blackchamberofcommerce.org/
To participate in UJF Affliate program, please email: krprproposal@gmail.com
Official Partners Program: UJF is reaching out to Mayor's of every city in San Bernardino County to participate with a vendors' booth, promotion of the event to residences within their cities and complimentary tickets to give away. The goal is to create a new area of the festival where attendees can speak to their represented official, receive info that officials distribute and more importantly, maintain a County Festival goal. Cities that wish to participate can send requests to: krprproposal@gmail.com
Sponsored yearly by Ontario VolksWagen www.ontariovolkswagen.com , the Ultimate Jazz Festival continues to bring a genre of musicians to entertain.
Scheduled to perform:
SATURDAY 12am until 9pm (gates open at 11am)
Joey Sommerville, Slave (just added!), Rick Jame Stone City Band (just added), Mary Jane Girls (just added), and more TBA
SUNDAY 12am until 7pm (gates open at 11am)
Paul Taylor, Tim Bowman, Kevin Toney, Sugarfoots Ohio Players, and more TBA
The Ultimate Jazz Festival is accepting vendors and sponsors. Vendors/sponsors can submit applications or receive information by going to www.theultimatejazzfest.com/sponsors.html .
For those that have high-end products or services and want to distribute them to the Vip's and V-Vip's, there are opportunities within the Media Center such as: FREE products in Giftbag distribution (250), Step-N-Repeat logo placement, Red Carpet product placement and more. For more information, please email: krprproposal@gmail.com
All qualified media outlets are invited to participate in the Media Center. Media outlets must complete an online application. Credentials will be confirmed via email. Please go to: http://www.theultimatejazzfest.com/info.html and click the link under the "purchase tickets here" button.
The Ultimate Jazz Festival is produced by Jazz to be Green, a non-profit organization whose goal is to raise awareness about energy efficiency, green environment, and green jobs through the art of jazz. They are a proud supporter of the Lupus Foundation and will be donating a portion of the proceeds to this worthwhile cause.
For a limited time, tickets are discounted. General Admission $25, The Ultimate VIP $90, which includes: Decorative round table seating close to stage
Seating selection based on order of purchase,:
VIP Parking (Pre-Sale Tickets Only)
VIP Entrance
Escorted to assigned VIP table
VIP Shaded Structure
Full Course Gourmet Dinner with Dessert
One Beverage (Beer or Wine) from VIP Bar
Water, coffee, tea and snacks served throughout the day
VIP Restrooms
To purchase these tickets go to http://www.brownpapertickets.com/event/244300
For more information, please call 1-800-595-4849 or visit www.theultimatejazzfestival.com.